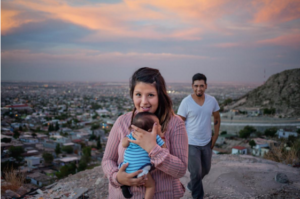 Only a few years ago, the Mexican border city called Ciudad Juárez was one of the most dangerous places in the world. Now it's coming back to life, and National Geographic just published an important story documenting the change.
I'm proud to say that both the writer and photographer on the National Geographic project contributed to The Book of Isaias. Writer Sam Quinones, a winner of the National Book Award, was one of the first people to offer me advice on my book project many years ago, and he was also one of the first to read my book manuscript and write a blurb for it. And photographer Dominic Bracco II worked with me on my crucial trip to Mexico in the summer of 2013. Some of his photos will appear in The Book of Isaias when it's released this October.
I'm happy to know both of these journalists! You can see their work on Ciudad Juárez here.